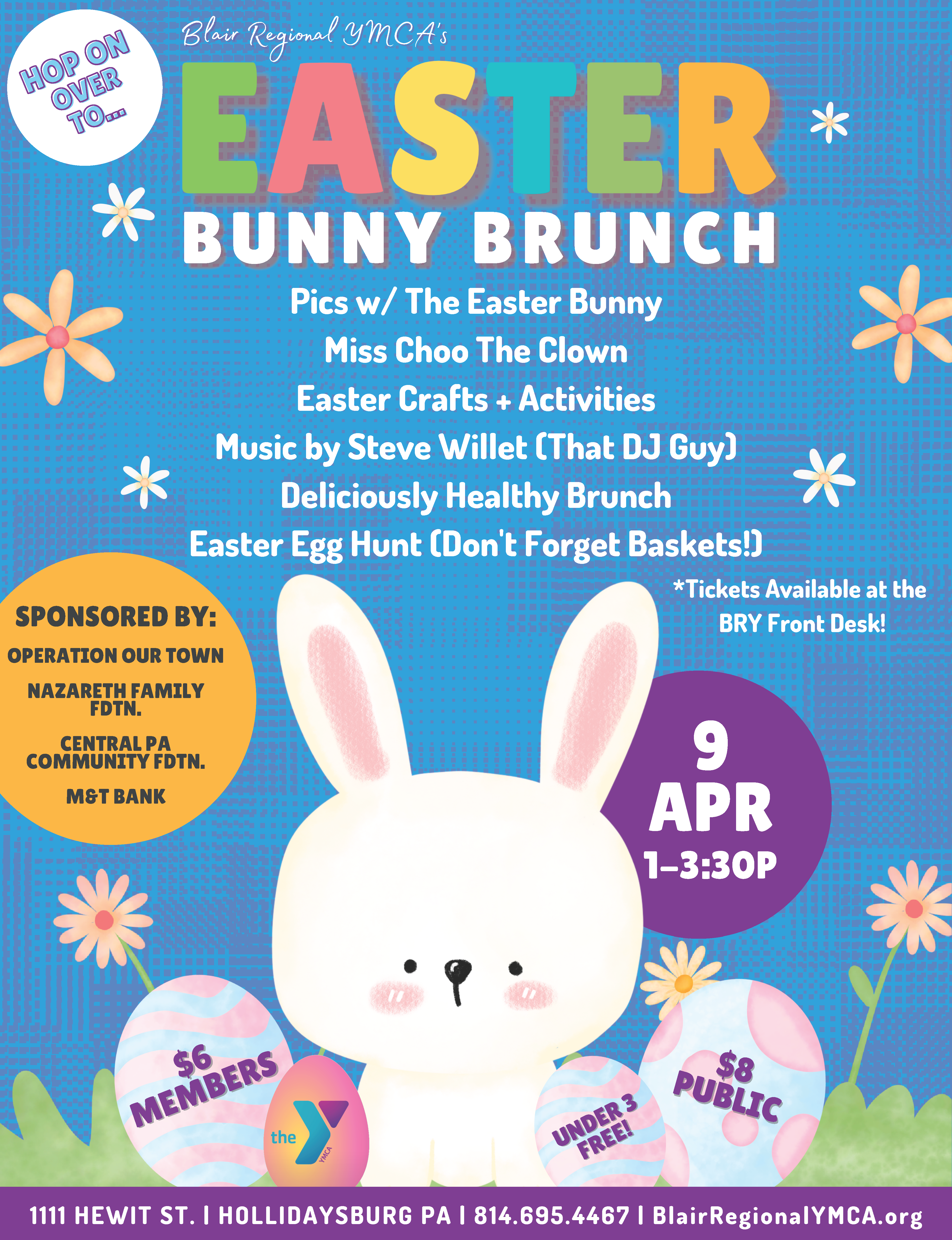 Hop On Over to the BRY Easter Bunny Brunch!
April 9th, 2022
1:00P – 3:30P
$6 Members | $8 Public
*FREE for Children Under 3 yrs.
Tickets Available at the BRY Welcome Center
Pics w/ the Easter Bunny
Miss Choo The Clown
Easter Crafts + Activities
Music by Steve Willet (That DJ Guy)
Deliciously Healthy Brunch
Easter Egg Hunt (Don't Forget Your Baskets!)
HUGE THANK YOU TO OUR LOCAL SPONSORS!
Operation Our Town
Nazareth Family Foundation
Central Pennsylvania Community Foundation
M&T Bank