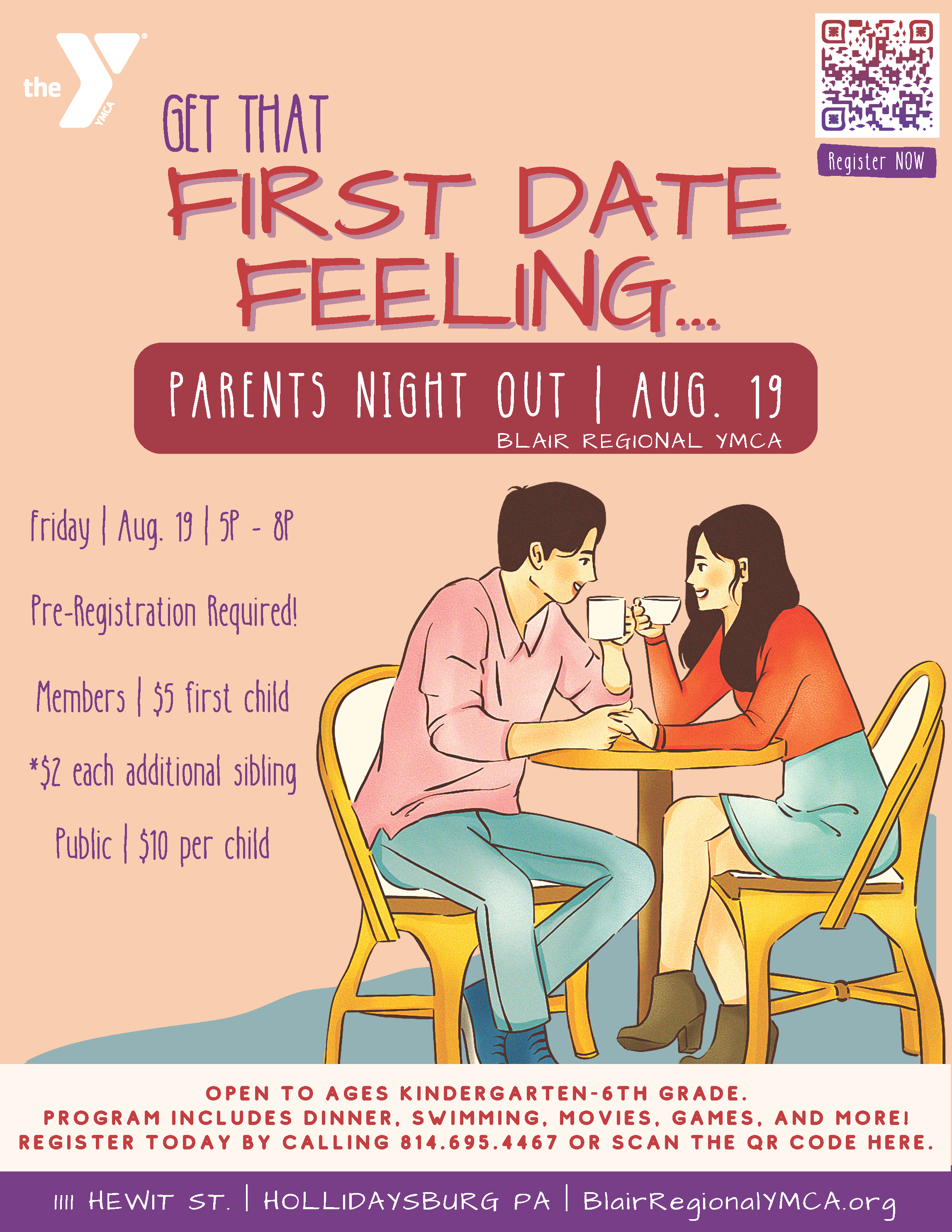 GET THAT FIRST DATE FEELING AGAIN, BRY will handle the kids!
When: Friday, August 19th, 2022 | 5P – 8P
Where: Blair Regional YMCA
Price: Members – $5 first child, $2 each additional sibling | Public – $10 per child
Info: You must pre-register. Open to ages kindergarten – 6th grade. Program includes dinner, swimming, movies, games, and more! Register online or by calling 814.695.4467.