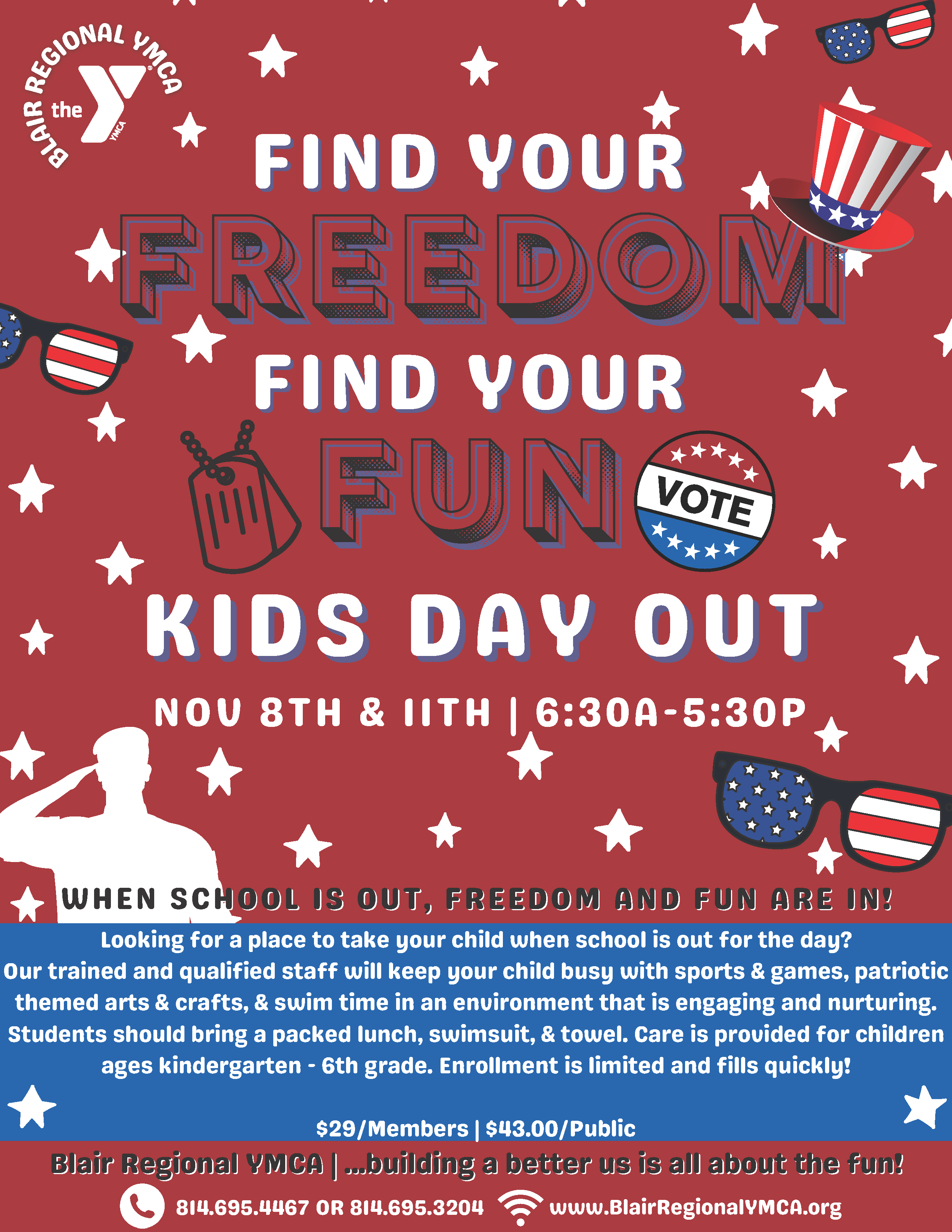 Find your FREEDOM. Find your FUN!
Looking for a place to take your child when school is out for the day?
Our trained and qualified staff will keep your child busy with sports & games, patriotic themed arts & crafts, & swim time in an environment that is engaging and nurturing. Students should bring a packed lunch, swimsuit, & towel. Care is provided for children ages kindergarten – 6th grade. Enrollment is limited and fills quickly!
$29/Members | $43.00/Public
For more info or to register, call 814.695.4467