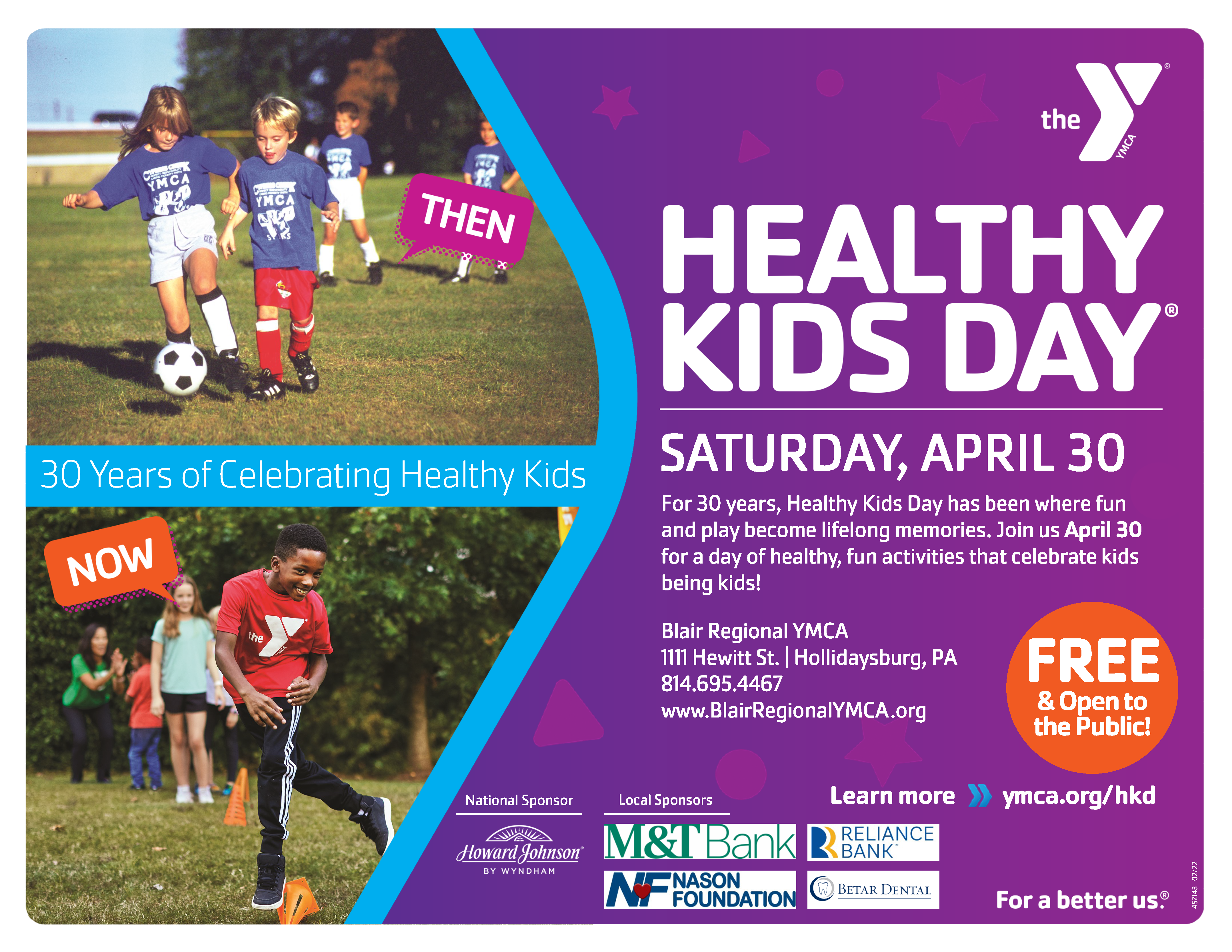 For 30 YEARS, Healthy Kids Day has been where fun and play become lifelong memories. Join the Blair Regional YMCA on April 30th for a day of healthy, fun activities that celebrate kids being kids!
This event is FREE and OPEN TO THE PUBLIC.
For more info, give us a call at 814.695.4467 or stop by the BRY Welcome Center!