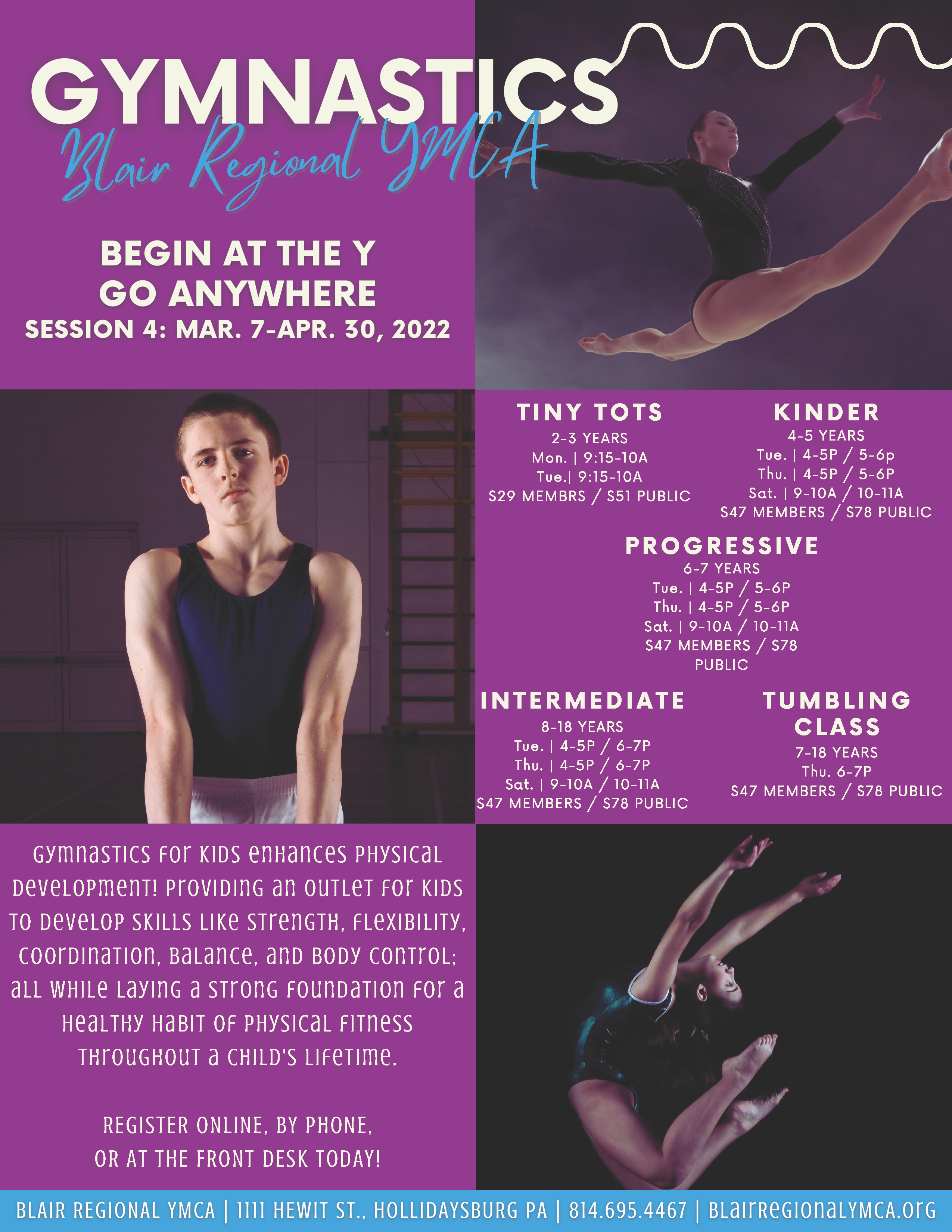 BEGIN AT THE BRY, GO ANYWHERE!
Gymnastics for kids enhances physical development. We provide an outlet to develop skills like strength, flexibility, coordination, balance, and body control; all while laying a strong foundation for a healthy habit of physical fitness that can last a lifetime!
Register online, by phone, or at the BRY Welcome Center!
Saturday Lessons | 9:00A-11:00A