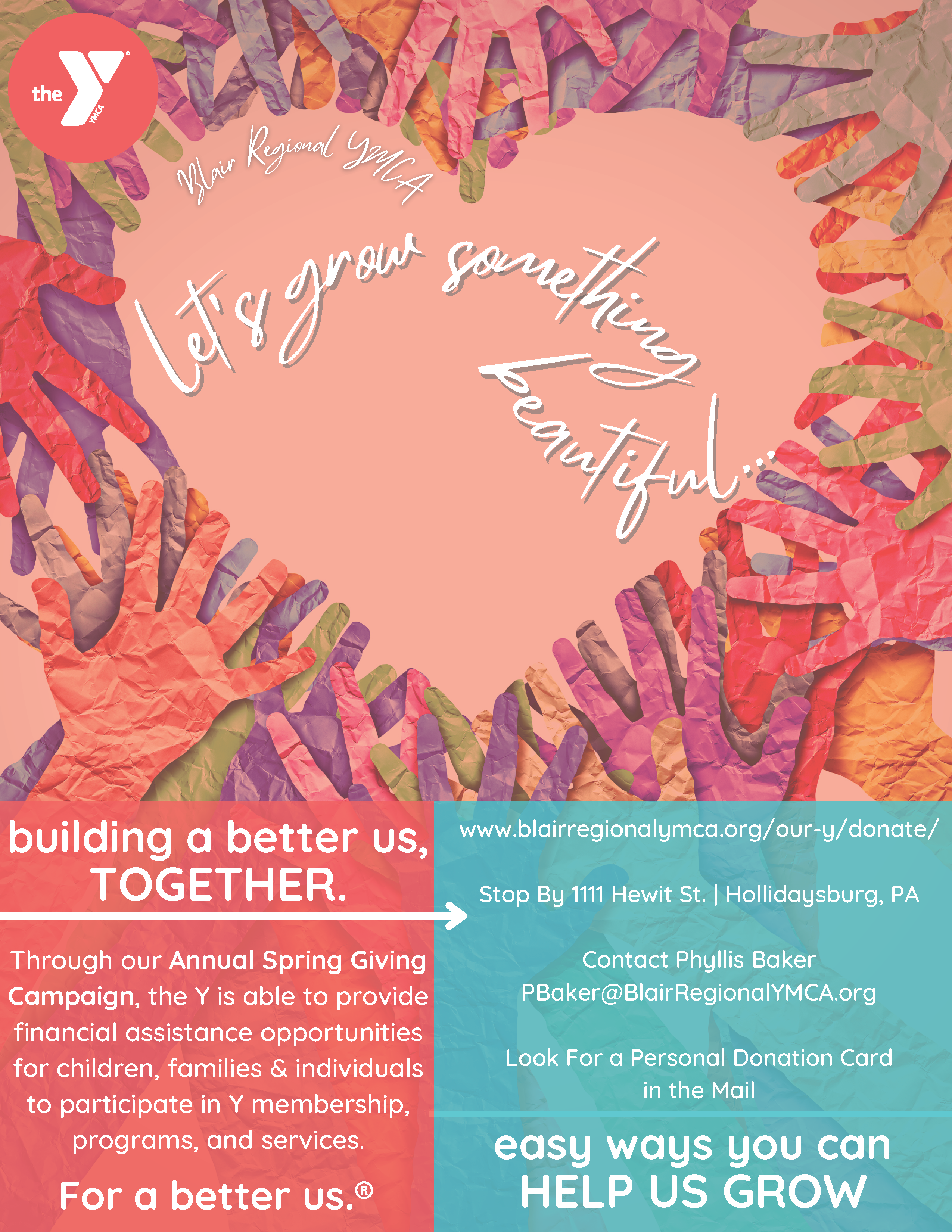 LET'S GROW SOMETHING BEAUTIFUL…
Through our Annual Spring Giving Campaign, BRY is able to provide financial assistance opportunities for children, families, and individuals to access Y memberships, programs, and community services. It is a chance to build a better us, together.
We are accepting donations now and thank you in advance for anything you are able to give, we are always forever grateful for the beautiful community we are a part of!
Visit the BRY Donation Page or contact our Community Engagement & Fundraising Development Director, Phyllis Baker, at 814.695.4467 / PBaker@BlairRegionalYMCA.org!