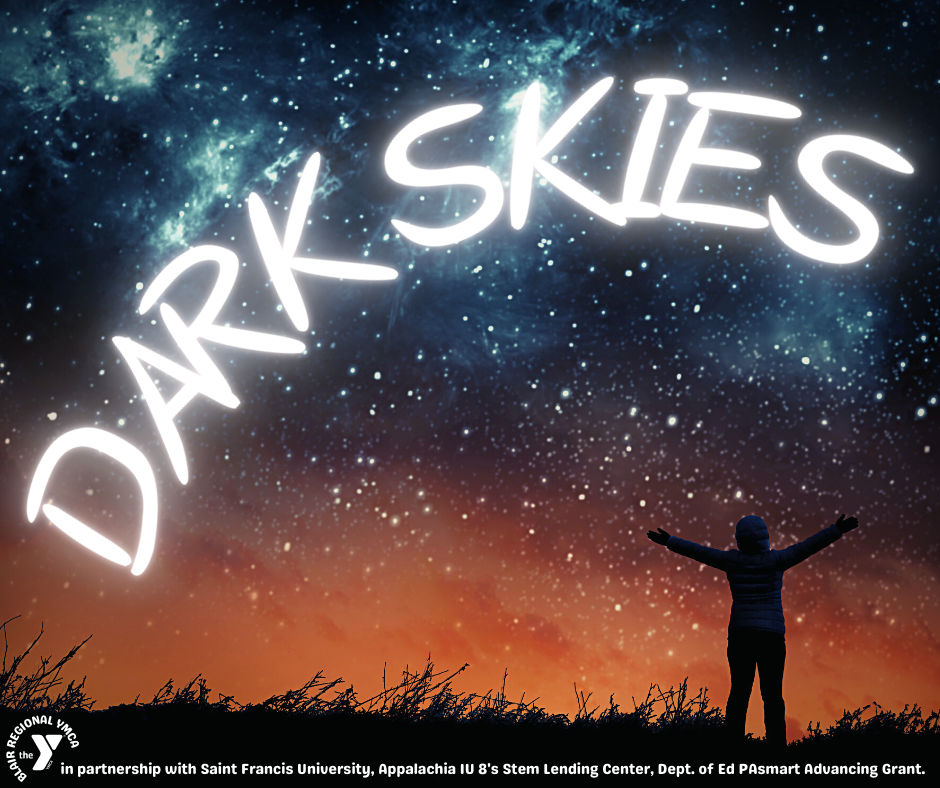 😎🥳 Y'all, this is a 𝐬𝐮𝐩𝐞𝐫 𝐜𝐞𝐥𝐞𝐬𝐭𝐢𝐚𝐥 𝐥𝐞𝐯𝐞𝐥 𝐜𝐨𝐨𝐥 thing happening here at #BRY!!
We're partnering with Saint Francis University for a unique event experience benefiting all the #BlairCounty kiddos – 𝐃𝐀𝐑𝐊 𝐒𝐊𝐈𝐄𝐒! It's a FREE program featuring SFU's portable Palumbo Planetarium 🤩👏
Wanna be part of the *heavenly* experience?! 👇
📍 Blair Regional YMCA (1111 Hewit St., Hollidaysburg)
📅 2 showings | 11/4 @ 6PM, 11/19 @ 11AM
*𝘗𝘳𝘰𝘨𝘳𝘢𝘮 𝘪𝘴 𝘳𝘦𝘤𝘰𝘮𝘮𝘦𝘯𝘥𝘦𝘥 𝘧𝘰𝘳 𝘢𝘨𝘦𝘴 6+. 𝘈𝘭𝘭 𝘤𝘩𝘪𝘭𝘥𝘳𝘦𝘯 𝘮𝘶𝘴𝘵 𝘣𝘦 𝘢𝘤𝘤𝘰𝘮𝘱𝘢𝘯𝘪𝘦𝘥 𝘣𝘺 𝘢𝘯 𝘢𝘥𝘶𝘭𝘵. 𝘚𝘱𝘢𝘤𝘦 𝘪𝘴 𝘭𝘪𝘮𝘪𝘵𝘦𝘥 𝘵𝘰 20 𝘱𝘢𝘳𝘵𝘪𝘤𝘪𝘱𝘢𝘯𝘵𝘴 𝘴𝘰 𝘴𝘪𝘨𝘯 𝘶𝘱 𝘢𝘵 𝘵𝘩𝘦 𝘉𝘙𝘠 𝘞𝘦𝘭𝘤𝘰𝘮𝘦 𝘊𝘦𝘯𝘵𝘦𝘳 𝘈𝘚𝘈𝘗!!